Each year we make sure our beautiful sunflower fields bloom from late July until late September. We offer pick your own sunflowers throughout the season. We also make sure to have pre picked sunflowers available in our farm stand.
The varieties of sunflowers we grow are carefully selected every year based on grow success, beauty, and our customer feedback.
The sunflowers we grow are pollen-less and wonderful as cut flowers. Reach out to us if you would like to use our sunflowers and/or cut flowers for a wedding or other special event.
When you visit our farm stand, you will see the surrounding acres of land full of our sunflower and corn fields, a pumpkin patch, and our fresh cut flower, vegetable and herb gardens.
All produce and products available in our farm stand are home grown or local. We take pride in being able to support as many Vermont farmers and makers as we can!
Follow Along with the Family Farm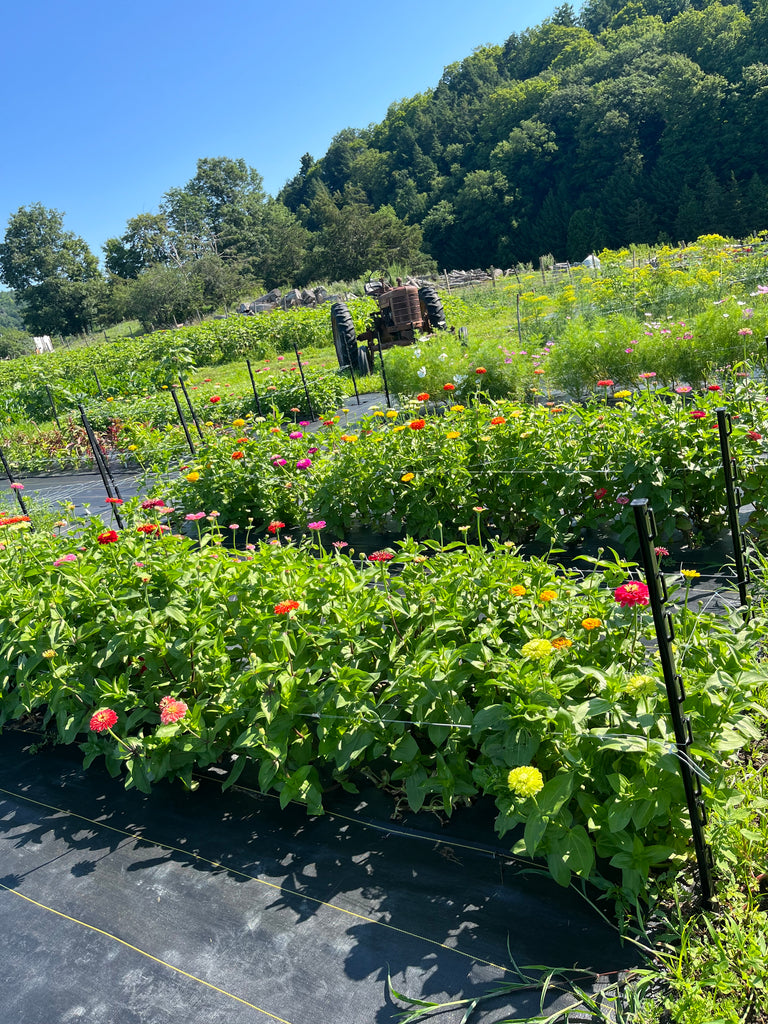 Pick your own flowers and herbs will be available the third weekend in July.
-Pick your own flowers are $1 per stem.
-Pick your own sunflowers are $2 per stem.
-Pick your own herbs are $3 per bundle. The herbs that are marked are what is ready for you to pick.

-There are clippers available to use in the farm stand.

Over 100 Varieties of
Pumpkins & Squash
We grow over 100 varieties of pumpkins and squash around our farm. Each year, we stand by the varieties of pumpkins and squash we grow.
Our farm stand has a large pick your own patch and we also offer pumpkins and squash that are already pre picked.
We take pride in our large winter squash selection, as well. Yes, we have extra large Blue Hubbard squash, too!
You will find all of your fall decor at our farm. We have corn stalks, hay bales, ornamental corn (sold in bunches with a fall ribbon, just in bunches, or per ear), fun gourds, mini pumpkins and many specialty pumpkin options.
From deep roots,
to new beginnings.
1948
Ludger and Cecile Guillemette establish a dairy farm on Route 116 in Shelburne, Vermont
2021
Farm stand established - fresh produce, flowers and winter squash for sale
2023
Stopped milking cows - still a family affair with father, Bernie managing the beef herd and son, Kyle and his wife and kids running the produce, sunflower and farm stand operations